Interreg projects usually finish pulling everything they've done together in a fairly dry, technical, private report for the funder which summarises the project's activities and achievements and which is never seen again. For Like! – a €4.2M 10 partner collaborative project that I set up in 2016 to stimulate public sector innovation in Europe – we took a different tack and pulled together our findings and lessons learned from our international collaborations and 9 key pilots in a series of thematic magazines. We used magazines as their informal format was the best way to bring together the learning from Like! in an accessible form that would be widely distributed.
Delivering the right content for the right audience
Like! supported the development of 'local innovation cultures' as a prerequisite to efforts to develop and deliver a broad range of innovative solutions that improved e-government and local public service delivery.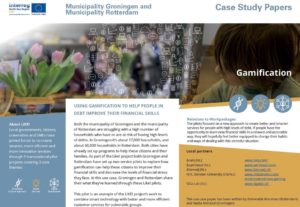 Like already had a raft of existing content in their content library – with over 30 detailed use-cases and reports that explored key topics that LIKE partners were piloting in depth – such as how different partners were using chatbots or how they were using data to work with different social or geographical groups.
I was brought in to do two things: to complete the production of use-cases for LIKE, and to produce a set of magazines that brought all of LIKE's learning and activities together.
Why a magazine approach?
LIKE's magazine strategy had three goals: to provide an overview of LIKE's work on key themes across the project, to show the value of the project's international collaborations, and perhaps most importantly, to make this all of this work accessible to a wide audience.
We were particularly keen to make this overview useful for audiences and organisations who had less experience in innovation and who were looking for real-world approaches that worked in environments/situations they could relate to. The magazine format allows us to do this, by covering a huge range of material in a single document, but not in the detailed format of the use-cases.
Like all Interreg projects, a key aim of LIKE was to show the value of international collaborations between partners and project supporters. While some of the LIKE use cases were collaborative – such as the design thinking use case between Rotterdam and Aalborg – most focused on work from a single partner. So it was important that the magazines could pull together all the work from LIKE!'s 9 international pilots so that the value and lessons from this sort of collaborative approach were clear.
From an overview to the key themes
The four LIKE! magazines comprise a completely stand alone overview/introuduction to the project, plus a magazine covering each of the project's three main themes – developing a local innovation culture, developing smarter services, and creating a digital DNA for cities and neighbourhoods.
The Like! magazine portfolio